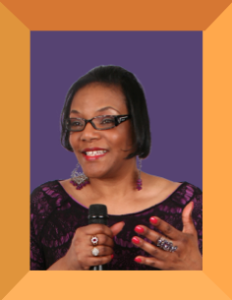 "I am so excited about the results for my brand after working with Isabel Gainford.
Before I met Izzy, I had gone through about 5 brand revisions over a 2 year period. I knew enough to be dangerous but it seems the very thing I was trying to create was being destroyed by my lack of knowledge. After several foiled attempts at creating the perfect brand myself, I decided to hire Izzy short-term to create my new look . . . but what I received in return was a true brand.
From the moment I saw my knowledge, skills and personality displayed as a logo . . . I was blown away. That moment sealed the deal on our working relationship turning long-term.
Her open ears and listening heart allow her to connect with the very essence of who you are and how to best display that to the world. I am elated about my new brand and passionate about the possibilities. I now feel very clear, consistent and confident every time I show up online and offline. 
Isabel Gainford was the lifeline my business needed and I will continue to be guided by her brilliance for a long time to come."
– Dr. Linette Montae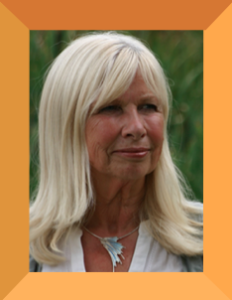 "Isabel is quite simply a magician. Her eclectic skills and experiences will hold you enthralled as she weaves her spell over you. I am thrilled with what she produced for my personal brand, my book series' logo, my book title – 'The Inspiring Journeys of Women Entrepreneurs: Exploring New Ways of Business That Answer Your Calling', my book cover design and ongoing work with my business cards.
I had 'clocked' Isabel earlier last year. I'm not sure how the connection started but when I saw her website, I thought 'wow' – this is the person I want to work with when I finish my book. I might not have contacted Isabel early enough but for the fortuitous email she sent out a few months back. I'm always alert to signs so acted promptly.
I absolutely knew after our first exploratory session that Isabel was "The One" for me. She is far more than a brand designer – even though that covers words and images. Isabel connects with your soul and draws out your deepest essence so that when we jointly went, "that's it", I shivered with goosebumps and experienced that feeling as if time had stood still. Farfetched? Not a bit of it. Just everyday magic! Get in touch with Isabel if you really want the best for you and your business. Don't take my word for it. Find out for yourself." Top qualities: Great Results, Expert, Creative     
– Jane Noble Knight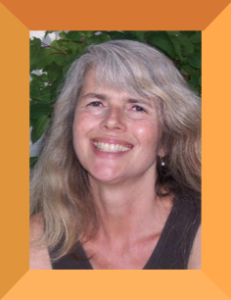 "Isabel is a gem. When I first started working with her, I was struggling to brand my business. Working with Isabel has made all the difference! By asking questions and listening carefully, she rapidly understood my vision – to help children by writing books and providing educational opportunities for parents and grandparents.   Isabel not only assisted me in developing my business name and logo, she also assisted me immensely in clearly articulating my brand. I've also loved working with Isabel for her good humor, creativity and ability to see the big picture.

When we first talked, Isabel promised I would be delighted with the results. I am delighted and I will never regret my decision to hire Isabel to help with my logo and branding.  
I do enjoy working with you, Isabel.  Thanks for all you do!"
– Diane Sue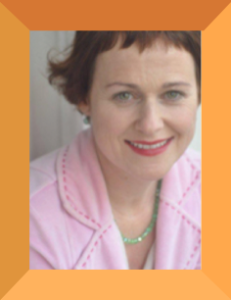 "A BIG thank you!
Since we completed my branding I have been so excited and delighted that I have been enjoying putting my wonderful new image to excellent good use!   I am so grateful to you for taking me from a place of feeling stuck with how to progress my business, to a wonderful new feeling of clarity, focus and renewed vigour.
As you know I wanted to revamp my successful hypnotherapy business so that it stays progressive and appealing to my audience.  Branding is certainly not just for new business'  Rebranding is just as important and significant in todays market.  I had confidence that together we would be able to inspire people to have confidence in my  product. What I hadn't expected was just how much my lovely new brand would inspire me!  What a Great Bonus!"
– Christine Neillands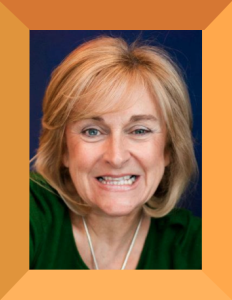 "Izzy is quite simply the best in her field.
It was critical to my business that I found a unique and powerful symbol that would relaunch me both online and offline and retain the reputation that I have built over the years. Izzy quickly assisted me to get 'crystal clear' as to what I wanted the world to see and who I wanted to work with and then she magically created my gorgeous, very unique brand image. Her expertise in understanding what unconsciously attracts the specific type of customer you want was a crucial part of what made this process with Izzy a 'must have' for me.
Many people doubt whether branding can have a tangible effect on the financial side of their business. I know, without a shadow of doubt, that my new branding has influenced people to make the decision to buy my mentoring services firstly at a higher fee and secondly in numbers that were previously only achieved by me in person.
Izzy definitely gives a 5* service. She is unashamedly dedicated, not only to your end results but to working on and building your reputation, image and identity along the way." Top Qualities: Great Results, Expert, Creative  
– Nicki Vee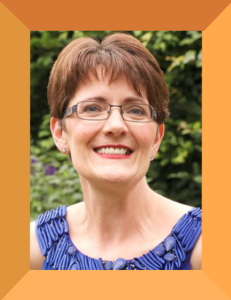 "Izzy has created a superb brand for my business: the YOUniversity Success Campus.She took the time to really 'get' me and my business and to understand the impact that my business needs to make.
Her professionalism and attention to detail is second to none. She delivered on time, on budget and to a level that has delighted me.I would not hesitate to recommend her and would be happy for any prospective clients of hers to contact me." Top qualities – Great Results, Expert, High Integrity  
– Lis Protherough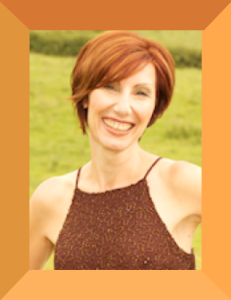 "I approached Isabel to create the branding for my evolving business as she had been amongst my circle of influence for last few of years.
However I did have some concerns. Was it possible to find someone who could possibly translate my feelings into words and create images that would convey my message through my brand? Absolutely, Isabel certainly can.
I am totally thrilled with the results and recommend Isabel wholeheartedly. What Isabel has created is so much more than a logo, it a complete brand identity that has depth and meaning.
Isabel was extremely passionate about her work. Her level of understanding and attention to detail ensured I was nothing less than 110% happy, resulting in one very happy customer! Thank you Isabel." Top Qualities – Great Results, High Integrity, Creative  
– Allison Marlowe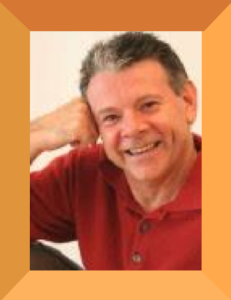 "I give Izzy a '10' and I do so as I really cannot think of a thing that would have given me a better experience or a more fantastic outcome from the work Izzy has done for the project – it's amazing, we love it and it fits us like a glove…
I love Isabel's work because she is so attentive to the detail that you are simply blind to yourself. She gets below the surface of who you are and what you are really about and gets you to see with great clarity the gift you bring to others. Then on top of this she somehow captures that in imagery and colour that simply blows you away… The process Izzy goes though is as relaxing as it is exciting and if there was one thing I really love, it is that Izzy is at no time attached to or pushy with her work, you really do feel you are a part of the process and your inner most thoughts are all taken into consideration and somehow all come though in the finished work, she truly has a gift…
Thank you is all I can say. Everyone loves our image and it does exactly what I wanted it to, it gives us depth and a sense of professionalism that I wanted to have that we lacked previously with the cheap look I created myself to save cash. I can now see how this was totally counterproductive."
– Anthony John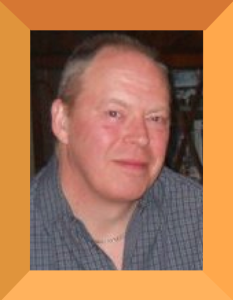 "Isabel was a pleasure to work with when I engaged her to work on my branding and logo design.
She took great care to really get a detailed understanding of my business, my values and my offering. This enabled her to develop my branding and logo to the point that I feel fully engaged with and empowered by the final product of her work.
So if you want someone to work on your branding and to develop something that feels fully aligned with your business, I can highly recommend working with Isabel." Top Qualities – Great Results, Expert, Creative  
– David Balcon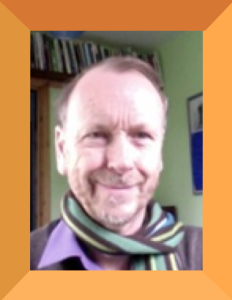 "Having previously experienced an unsatisfactory branding assignment, I chose to work with Izzy with a mixture of excitement and uncertainty: Would she get me? How much interactivity would I have with the brand design development process? etc.
I need not have had any concerns; Izzy took the time to get to know me and my branding needs, and we enjoyed a wonderful tango; each contributing our unique ideas and gifts as we progressed; trying new moves, spinning out, coming back together with harmony and passion, seriousness and fun.
I highly recommend Izzy to work with you to discover and develop your own brand"  
– Iain Pullinger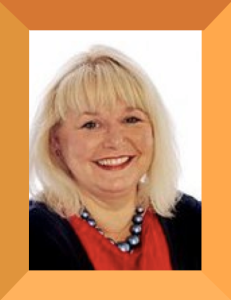 "Before I hired Izzy I was totally unaware that my brand identity was not what it should be to attract the right clients. Having spent an hour watching her present the concept of total brand identity, I learned it went far deeper than a logo.Having worked intensively with her, what Izzy has done has totally transformed the way I am perceived by my market. I now feel utterly confident in the way I present my offering, the exact colours I use and feel extremely aligned with my brand.
She is highly recommended, you cannot begin to market yourself without this woman's assistance and help." Top Qualities – Expert, High Integrity, Creative  
– Jacqui Tillyard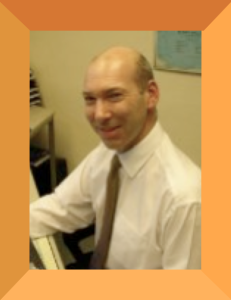 "We have worked with Izzy on several projects, her creative input has always been outstanding and her work of the highest quality, always able to effectively and professionally communicate her ideas.
I would not hesitate to recommend her"  
– Ian Garwood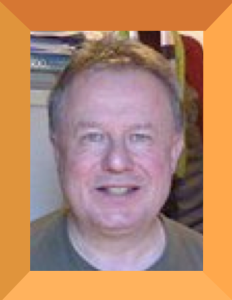 "Isabel is a highly creative practitioner who has a unique and purposeful approach to branding.
Her work with me was first class and enabled me to totally transform my perception of both myself and my business. I now have a brand that lives and breathes the passion that I bring to my business.
I have no hesitation in recommending Isabel to any business that is serious about positioning themselves professionally within their marketplace."
Top Qualities – Great Results, Expert, Creative  
– Neil Griffin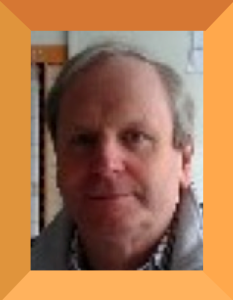 "Izzy is a great professional, who gets results quickly and is good fun to work with. 
Throughout my life I've worked in varied fields and may help clients in a host of seemingly unrelated ways.   I've been aware that, like most of us, I mean different things to different people but, if I mix messages, it can be confusing.  While that may be OK in personal life, it may blunt my impact on new business contacts, hence my need to clarify my brand, particularly as I'm about to launch a whole new side of my business to a new clientele. 
Izzy's approach is well structured, thorough and consistent. She helped me to strip away potential irrelevances and focus on the first impact I wished to create. 
I am very well pleased with the end result and others I've shown it to are suitably impressed, so I'd have no hesitation in recommending Izzy to anyone, who has come to understand the value of developing or refining their personal brand."
– Julian Campbell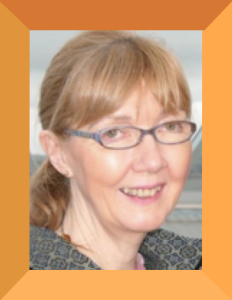 "Working with Isabel was a really positive experience – I fully recommend it.
I met Isabel at a conference and spoke about branding.  Although I was interested in working with her I did not know what to expect.  Previous experience of working at a distance had not been a particularly satisfactory experience, so I was somewhat apprehensive.
Isabel listens carefully and enthusiastically engages with her client. I felt she really 'got me', listened to what I was about, to what I wanted and what I did not want. When she came back to me with her suggestions I was delighted.' Working on line in real time meant that I was really part of the process. I love the outcome.
Isabel is passionate and enthusiastic about what she does. Work with her and find out for yourself!"  
– Maureen Butler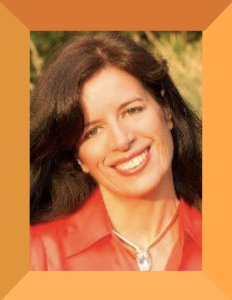 "Working with Izzy was pure pleasure. Her commitment to finding the right logo to capture the essence of my brand was second to none and her patience unstinting.
I am delighted by the results, thank you so much!"  
– Kim Parker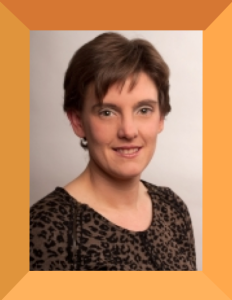 "Isabel has been instrumental in guiding me through the process of creating my 4Front brand identity.  Working with Isabel has evoked many experiences…. somehow combining enjoyment with challenge….. phenomenal attention to detail with inspiration.  Whatever sub-conscious expectations I had have certainly been exceeded. 
Her bespoke service is a collaborative process, where the creative juices just flow.  As a result of engaging together on my 4Front Pharmacy Excellence brand, it has heightened my clarity, confidence and ability to convey my message to pharmacists in a consistent and powerful way. Using her undoubted expertise, she combined design, colour and symbolism to artfully create a completely personal, subtle, tangible, simple yet multi-faceted brand identity.  Thank you Isabel. 
Would I recommend Isabel's work?  Yes, with a heart and a half……you'll love the results AND enjoy every moment on your journey to achieving your personal brand identity."  
– Rachel Dungan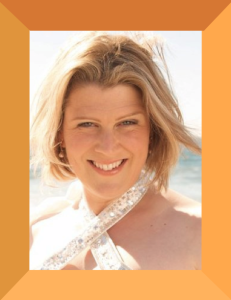 "Isabel is a talented designer who created my signature brand.
What was notable about our work together was that during the process of logo design she was in fact the catalyst to defining my evolving coaching practice. I was particularly impressed that she was able to recognise and support this process, ensuring she delivered a first class brand that is as familiar to me as my own handwriting.
I am undertaking my website redesign as we speak and the fact that I feel so anchored to my new brand means it is much easier to communicate who I am to my clients. My business identity now feels like a comfortable pair of slippers – a blessed relief when my old brand was starting to give me blisters! Thank you Isabel for your professionalism and patience. You come highly recommended by me!"
Top Qualities: Great Results, Expert, High Integrity  
– Wendy Prior
"How truly amazing: the depth to which Isabel takes you to create the branding design of your dreams.
Isabel is punctual with times, free flowing with the designs and professional at every level.
I would highly recommend Isabel for the development of your brand"  
– Vicky Ward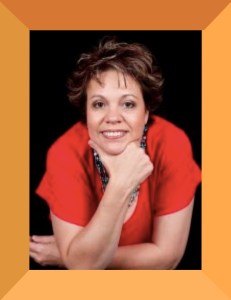 "I love my logo – a beautiful creation!"