Hello, it's Isabel Gainford here …
A huge welcome to you, I'm really looking forward to getting to 'meet' you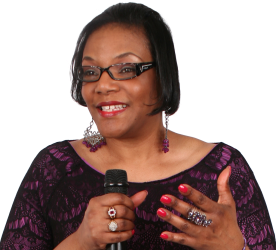 Wasn't it fantastic fun listening in on the Big Results Speaker Telesummit with Dr. Linette Montae. Isn't she incredible! I trust you enjoyed it as much as I did.
May I ask you one thing? Just be sure to apply everything you've learned – as Dr. Linette would say, it really IS TIME to Walk your Talk!

So, with that in mind, let's kick things off for you here …
Simply Enter Your Name And Primary Email Address
In The Appropriate Spaces Below And Get Access
To Your Gifts that I Promised You On The Telesummit …
Here's A Reminder Of What You'll Get:

Firstly, You'll Receive Access To …

WEBSITE SECRETS:
The Three Sought-After Secrets That Transform Your Website … Overnight
Discover how to get your website visitors moving towards you … FAST! It's a scary thought but you may unwittingly be turning people away the very moment they arrive at your website … and you don't even know it!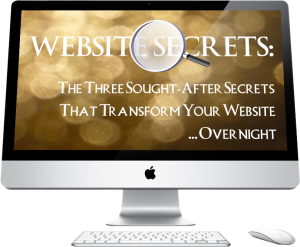 On this revealing and brand new training you'll find out:
Sought-After Secret 1 … All About How To INSTANTLY Capture Your Website Visitors Attention

Sought-After Secret 2 … How To Keep Them There … And Loving You!

Sought-After Secret 3 … The One Chance Make-or-Break Moment – It's Do Or Die At This Critical Stage

Learn how to effectively transform your website in this no holes barred training session that will uncover how you can get your visitors engaged, interactive and eager to buy!
PLUS
You'll ALSO Receive Your EXTRA SPECIAL GIFT …

THE TAGLINE TRUTH TEST
This revealing questionnaire will enable you to instantly understand the impact that the tagline you're currently using (or the one you're thinking of using) might be having on your potential clients.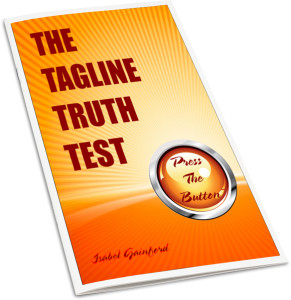 By completing your test you'll discover:

The Strength Of Your Tagline And To What Extent Your Clients Really 'Get' What You're About


The Essential Elements That Make Up A TRU TAGLINE – One That Works For You AND Your Client


The Specific Areas Of Improvement To Focus On To Help You Build Your Business Brand

Be sure to set aside some quality time so that you can truly apply yourself to the questions. They are designed to bring up lots of ideas. So, take your time to really THINK about the implications of what you are being asked.
Also be sure to write down any solutions that come to mind. These thought processes are aimed to assist you in really helping to elevate both yourself and your business!
So, Go Ahead Now And Enter Your Name And Primary Email Address

In The Spaces Below To Claim Your Two Special Gifts With My Compliments …
Enjoy!